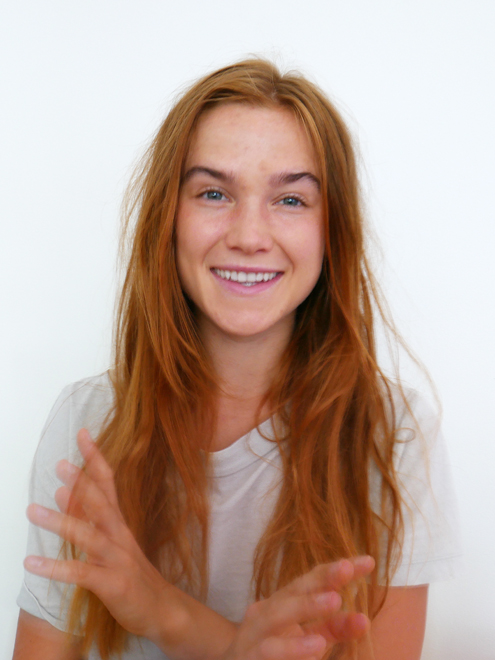 Corinne Mustonen is a dancer and performer based in Stockholm and Helsinki. Corinne's work departs from the body. She considers all bodies to be performative and malleable. When dancing she invites paradox and complexity: allowing oneself to be a multitude of things at once. Corinne dances to enable narratives that contrast chronological storytelling and unveil hierarchical structures. Corinne includes essayistic, academic, poetic and associative language as part of her artistic work. At its best, dancing re-arranges who and what is worthy of attention and care.
Corinne has performed work by Eleanor Bauer, Deborah Hay, Ian Kaler, Nicole Neidert, Stina Nyberg, Klara Utke Acs and Emmi Venna among others. She holds a BA in Dance Performance from Uniarts Stockholm.
Contact:
corinne.mustonen@outlook.com
---
WHAT DOES THE SITE RESIDENCY ENABLE YOU TO DO?
The residency at SITE provides me a physical space, community, commitment, support, company and dialogue. The residency is a soft net to lean into when I desire to evaluate and articulate my artistic work.
At SITE I will be able to do this both physically and conceptually.
The residency enables me to reach out, to get nerdy, to ask for help and to dance.
WHAT ARE YOU WORKING ON RIGHT AT THIS MOMENT?
I am dancing – which is exciting. In my own work I am interested in contextualizing common Northern European understandings of bodies. I attempt to unveil anatomy and physiology as consequences of historical values and events.
I question who has the right to tell stories about bodies. I question the stories I have embodied and internalized. I question who they are written by and for what purpose? Giving bodies different values for certain assets – for instance functionality or appearance – discriminates by default.
As methods I consider somatic experience and scientific research equally valid. I negotiate technique with desire and approach aesthetics as fiction. In the studio I dance, play, exercise, read and write.
I am about to start working on Liisa Pentti's upcoming performance Reflection. Troughout the year I will also work as performer with Marlon Moilanen, Sara Grotenfelt and Klara Utke Acs.
HOW WOULD YOU LIKE TO FURTHER DEVELOP DURING YOUR RESIDENCY AT SITE?
I want to keep dancing with a light, yet decisive touch. I want to find sustainable working methods, hours and boundaries. I desire continuity and repetition. I want to un- and relearn in order to become actively anti-racist and to include decolonizing practices as part of my work.