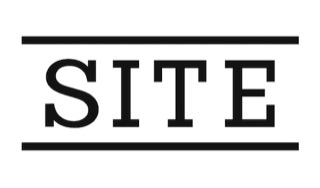 Mira Mutka works within choreography and dance by initating, performing and sharing practices, often through walking, slowness and conversations with a longterm interest in black holes, togetherness and structural matters. Recurring working environments with Scenkonst Sörmland, Cullberg, Together Alone, Jannine Rivel, Malin Hellkvist Sellén, pavleheidler, Nefeli Ikonomou and Frédéric Gies include roles as a performer, choreographer, dancer, rehearsal director, choreography assistant and producer.
In 2018 Mira had a yearlong residency at Scenkonst Sörmland during which five diverse Slowotek opened in collaboration with libraries in Sörmland and Moa Franzén, Samuel Draper, Jannine Rivel, Operabyrån, Eva Mohn and Ulrika Berg. Mira received a MFA in New Performative Practices from DOCH 2015 where Slowathon, Slothing and Gait occurred in collaboration with Stina Nyström, Oda Brekke, Maia Means and Max Wallmeier.

WHAT DOES THE SITE RESIDENCY ENABLE YOU TO DO?
A context to share work in and from as well as a starting point or perhaps a reference point in spacetime to figure out some things. Last year was incredibly dense, soft and eventful both professionally and personally. Now I find myself hanging in midair, one foot grounded. I imagine moving on in currently unknown direction/-s. Exciting times, in plural for sure.
WHAT ARE YOU WORKING ON RIGHT AT THIS MOMENT?
Walking and slowness are companions I collaborate with every day. In relation to them and expansion, I hope meeting again with some threads, ideas, projects and fellow artists during the coming year to see how we wish to continue.
HOW WOULD YOU LIKE TO FURTHER DEVELOP DURING YOUR RESIDENCY AT SITE?
I would love to work in even slower waves and in longer waves in terms of planning, unknown periods and organization.
The residency aims to enable artistic and organizational development, through free access to office space and studio time as well as counselling. Please contact Anne-Sofie Ericsson for more information.
Photo: Lars Pehrson