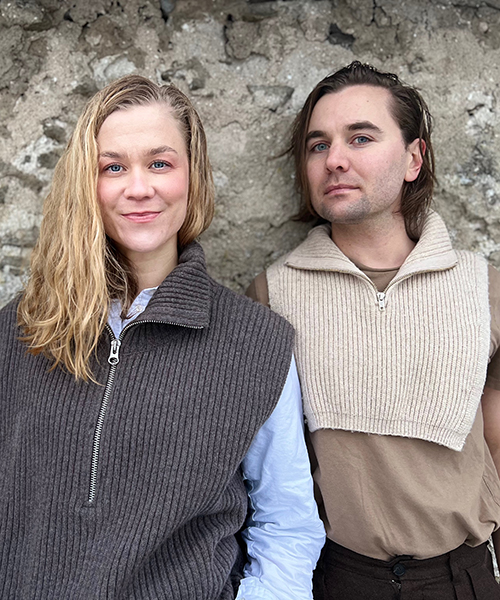 Ongoing Realities (OR) was created by Swedish artist duo Johan Bandholtz and Anna Näsström in 2018. Ongoing Realities is an explorative choreographic approach investigating the relationship and creative possibilities when merging dance and choreography with various digital and analog technologies. We are researching visual- and sound-based digital technologies and site-specific landscapes as choreographic tools and how we communicate in/with/because of them. Since its start OR has been selected for several artistic residencies with e.g The Swedish National Touring company as well as financial support from The Swedish Arts Grants Committee and The Swedish Arts Council. We produce both stage- and site-specific performances and our work is multidisciplinary. For every project, they put together a team of dancers, animators, music artists, and designers and we work with Motion Capture, digital animation, Virtual Reality, film, and lately also Augmented Reality and 3D printed scenography. We are interested in simultaneity, multitudes, and latent creativity in processes of collaborative work.
With OR, we seek to establish a relationship in relation to the architecture(s) and the rooms where we work. We create material connecting to textures, shapes, and forms found in the room(s) and environment around us. In our work with dance, we utilize embodied memories of movement patterns and emotions connected to these. In close collaboration with a 2D – and 3D-designer we explore the process of creating digital choreographic experiences where the outcome circles back as an element for our live performances. Our multidisciplinary work creates a curious and investigative practice that researches what happens as material is translated from one medium to another and the intimate relationship between the components of a creative process.
www.ongoingrealities.se

WHAT DOES THE SITE RESIDENCY ENABLE YOU TO DO?
The residency will enable us to continue to develop or work with OR both at an organizational and artistic level. We hope this residency will help us strengthen our structure, facilitate learning, and deepen already existing collaborations as well as find new ones. For this, we would like to utilize SITE for showings and meetings of different kinds, work in studio, office, and stage settings.

WHAT ARE YOU WORKING ON RIGHT AT THIS MOMENT?
We are currently working on a few different things; preparing for our participation at the Swedish pavilion at Tanzmesse in Düsseldorf in September as well as our participation in an installation & performance at the Stockholm Fringe Festival on the 17th of September at Telefonfabriken. We also work on promoting a stage performance called what comes through which we made earlier this year. Besides this, we will start up a new project dealing with notions of escapisms with the working title scrolling escape.  

HOW WOULD YOU LIKE TO FURTHER DEVELOP DURING YOUR RESIDENCY AT SITE?
Apart from deepening our artistic practice and the existing projects we also wish to find time to develop workshops and other forms of activities that we can offer apart from our performances. We also wish to further develop both our national and international networks in order to find interesting collaborations, places to work, research, and showcase our work.