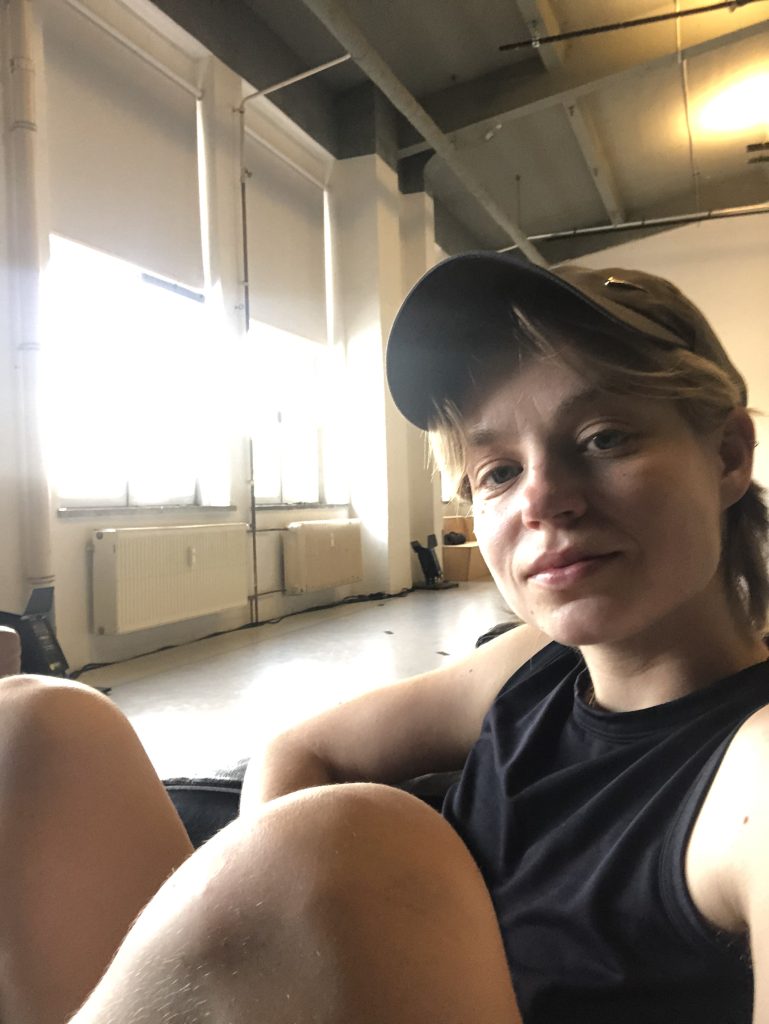 Stina Ehn works with dance and choreography, based in Stockholm. With an interest in the relations and problems between image and materiality, her work experiments with methods where action and analysis inform one another. She often works in close collaboration with other artists and shares ongoing practices with Denise Lim, Oda Brekke and Sophie Germanier. Her choreographic work has been presented at Weld in Stockholm, Dance Nucleus Singapore, Kiezkapelle Berlin, HAUT and Dance Cooperative in Copenhagen and Köttinspektionen in Uppsala.
As a dancer, Stina has performed in works by choreographers such as Stina Nyberg, Malin Elgán, Sebastian Lingserius, Ellen Söderhult, Alix Eynaudi and with Weld Company Extended.
Together with Jennie Bergsli and Lisen Pousette, she's organizing Kafé Mix, a series of performance evenings at höjden studios in Stockholm. Stina holds a BFA in Dance and Choreography from the Danish National School of Performing Arts 2020.
WHAT DOES THE SITE RESIDENCY ENABLE YOU TO DO?
I hope that the residency at SITE can provide a sense of continuity and local colleagueship, connecting time-pockets of projects, short work periods and travels. A place for both studio practice and production related tasks.
WHAT ARE YOU WORKING ON RIGHT AT THIS MOMENT?
At the moment writing, I'm spending my days in the studio researching methods and language for making dances that slide on a scale between set and open forms. My aim is that these methods can pour into the different projects and collaborations that I'm involved in later this year.
HOW WOULD YOU LIKE TO FURTHER DEVELOP DURING YOUR RESIDENCY AT SITE?
I want to continue my work and during the residency I look forward to do this in the context of the other residency holders and the SITE team. I'm curious about this new group and hope to be in exchange by learning, get inspired, supporting and generously disagreeing within it.