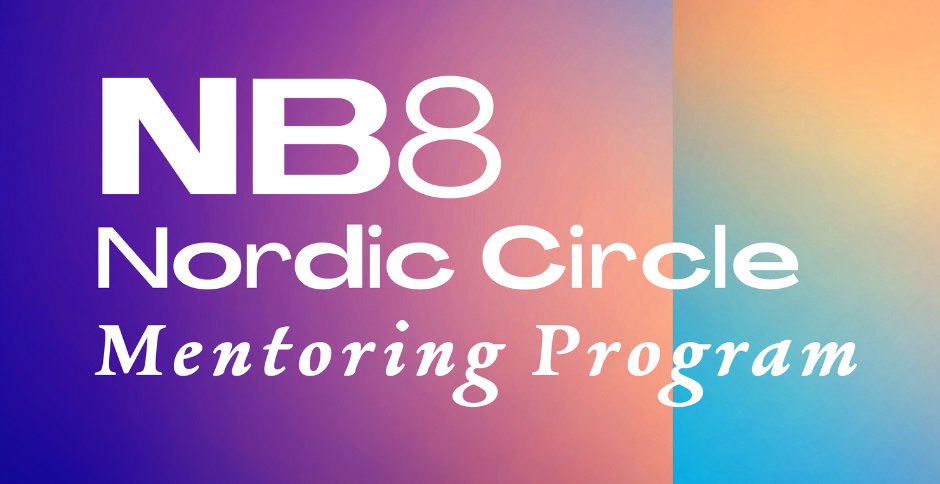 Do you work with the production of dance in the Nordic or Baltic countries? Would you like to work with a mentor for a year to help you grow and develop as a producer?
NB8 Mentoring Program is a capacity-building mentorship program and network for freelance dance producers. It is intended for managers and producers from all Nordic and Baltic countries. In 2022-23, NB8 will carry out two cycles of one-year mentoring programs.
For the first year 2022, 8 mentees will be selected through this open call and they will be matched with an experienced mentor from another country, for the duration of one year. Selected mentees are expected to have some management education and/or some years of experience in professional management work within dance/the performing arts.
The year of mentorship will begin in January 2022 in Helsinki, where all selected mentees and their mentors will gather for a three-day workshop on January 25th – 28th 2022.
During the year of mentorship, the mentees will communicate and meet with their mentors individually. The year will finish in December with a wrap-up gathering in Helsinki, to share experiences and lessons learnt. Travel and accommodation will be provided for the mentees and mentors.
How to apply:
Application and CV will be sent as an email attachment to: ulrika@artsmanagement.fi
Deadline for applications 28th October 2021 11:59 PM (Helsinki time UTC +3)
The application should be no longer than one A4-page and answer these questions:
● Why would you like to take part in the mentorship program?
● What specific parts/skills in your work as a producer do you want to develop further?
● How do you think a mentor could help your work?
Please make sure you are available for travel on January 25th – 28th 2022 to take part in the program.
The partner organizations will select mentees and the selection will be announced in November 2021.
More info www.nb8circle.com